INFO
(for English please scroll down)

Informations générales
Internet
Une connexion Wi-Fi est disponible dans toutes les parties de l'hôtel et elle est gratuite.
Le mot de passe est: 12345678
Piscines privées (à débordement ou plongée)
-Prenez toujours une douche avant d'utiliser votre piscine
-N'utilisez jamais de produits cosmétiques (gel douche, crème solaire, etc.)
Veuillez noter que le non-respect des instructions ci-dessus entraînera des frais de ménage de 500 EUR, qui seront ajoutés à votre facture.
Jacuzzi
N'utilisez pas de shampoing ou de savon lors de l'hydrothérapie.
Coffre-fort & sèche-cheveux
Il y a un coffre-fort dans votre placard.
Aussi, sur le premier tiroir, vous pouvez trouver un sèche-cheveux puissant.
Serviettes de la chambre (Blanc)
Les serviettes sont changées tous les jours.
Serviettes pour la plage/piscine (Paréos)
N'hésitez pas à emporter les paréos de plage, à la piscine et à la plage.
Literie
Les linges sont changés tous les deux jours.
Ne hésitez pas à nous demander de les changer tous les jours.
Service de chambre
Le service de chambre est disponible de 08h00 à 23h30
Porte d'entrée de l'hôtel
Pour votre sécurité, veuillez vous assurer que la porte d'entrée est fermée.
Petit déjeuner
Le petit-déjeuner buffet, est disponible de 09h00 à 11h00.
N'hésitez pas à demander de vous servir le petit déjeuner dans votre Suite.
Piscine principale
Heures d'ouverture: de 08h00 à minuit.
Sécurité
Il est conseillé de garder votre porte verrouillée, lorsque vous êtes dans votre suite.
Fumeurs
Fumer est strictement interdit à l'intérieur des chambres d'hôtel!
Si vous ne vous conformez pas, nous effectuerons un traitement de nettoyage spécial et débiterons votre compte de 200 EUR.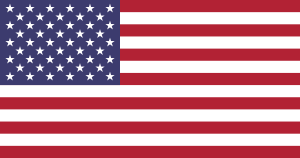 General information
Internet
WiFi is available in all hotel areas and it is free of charge.
Password is: 12345678
Private Pools (Infinity & Plunge)
– Always have a shower, before using your Pool
– Never use any cosmetics (shampoo, shower gel, suncream etc.)
Please note that failure to comply with the above directions will result to a EUR 500 cleaning fee, that will be added to your bill.
Jacuzzi
Please, do not use shampoo or soap when having hydrotherapy
Safe box & hair dryer
There is a safe box inside your closet.
Also, on the first drawer, you can find a powerful (2400W) hair dryer
Room towels (White)
Towels are changed daily.
If you want to change them twice daily, drop them inside your Jacuzzi or shower.
Beach / Pool towels (Pareos)
Feel free to take the beach pareos, to the pool and the beach.
Bedding
Linens are changed every two days.
We will be happy to change them daily, if you want!
Room service
The room service is available from 08:00 to 23:30.
Hotel Front door
For your security, please ensure that the front door is closed, after midnight.
Breakfast
Our buffet breakfast is available from 09:00 to 11:00
Do not hesitate to ask to offer you breakfast at your Suite.
Main Pool
Opening hours: 08:00 to midnight
Security
It is advised to keep your door locked, when you are inside your Suite.
Smoking
Smoking is strictly prohibited inside the hotel rooms!
If you fail to comply, we will make a special cleaning treatment and charge your account with EUR 200.
Ελληνικά – Elinikà
Quelques mots grecs / Some Greek words
Greek
Français
English
Né
Οui
Yes
όhi
Non
No
Kaliméra
Bonjour
Good morning
Kalό mesiméri
Bon après-midi
Good afternoon
Kalispéra
Bonsoir
Good evening
Kalinίhta
Bonne nuit
Good night
Efharistό
Merci
Thank you
Parakalό
Pas de quoi
You're welcome
Signόmi
Excusez-moi
Excuse me
Dén katalavéno
Je ne comprends pas
I don't understand
Pόs sàs léne
Quel est votre nom
What is your name
Héro polί
Plaisir de vous rencontrer
Nice to meet you
Tί kànete?
Comment allez-vous?
How do you do?
Kalà
Bien
Fine
àshima
Mauvais
Bad
Pύ ίne ί two-aléta?
Où sont les toilettes?
Where is the bathroom
Pόso kàni aftό?
Combien ça coûte?
How much is this?
Déheste kàrtes?
Acceptez-vous les CB?
Do you accept cards?
Tό logariasmό parakalό
La facture SVP
The bill please
Garsόn
Garçon
Waiter
Nerό
Eau
Water
Bίra
Bière
Bier
Krasί lefkό (kόkino)
Vin blanc (rouge)
White (red) wine
Kréas
Viande
Meat
Moshàri
Veau
Veal
Hirinό
Porc
Pork
Psàri
Poisson
Fish
Kotόpulo
Poulet
Chicken
Lahanikà
Légumes
Vegetables
όhi polί kafterό parakalό
Pas épicé SVP
Not too spicy please
ίne polί kafterό
C' est trop épicé
This is too spicy
Horίs alàti parakalό
Pas salée SVP
Not salty please
Horίs gluténi parakalό
Pas de gluten SVP
Νο gluten please
Farmakίo
Pharmacie
Farmacy
Τί όra ίne
Quelle heure est-il?
What time is it?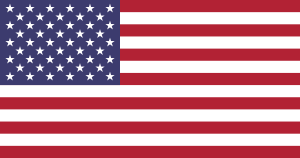 Excursions
(A)  Bateau en bois / Wooden boat
Un voyage de détente pour une journée entière, aux eaux secrètes les plus incroyables de Naxos et Koufonisi ou Paros & Antiparos Sud. Le capitaine, va vous offrir une expérience inoubliable!
Météo permettant / Sur réservation.
A full day relaxing trip, to the most incredible, secret waters of Naxos and Koufonisi, or the South of Paros and Antiparos The English speaking Captain, will offer you a trip to remember!
Weather permitting / Upon reservation.  
(B) Navire conventionnel / Conventional boat 
Delos & Mykonos (de / from Naousa)
Mardi & Jeudi  / Tuesday & Thursday 08:30
Samedi / Saturday 09:45
Retour à / Return at: 18:15
Santorin (de / from Piso Livadi)
Mercredi / Wednesday 08:00
Retour à / Return at: 19:30
Koufonisi  / Amorgos (from/de Piso Livadi)
Ventredi / Friday 09:00
Retour à / Return at: 19:40
Réservez votre billet à la réception
Book your ticket at the reception
Votre beauté, notre but!
En-Suite traitements de beauté (sur rendez-vous):
– Manucure / Pédicure EUR 30,00
– Manucure & Pédicure EUR 60,00
– Coiffure EUR 30,00
– Massage 60 min EUR 75,00
Faites-nous savoir votre heure préférée à l'avance SVP…
Your beauty, our aim!
In-Suite beauty treatments menu (on appointment):
– Manicure / Pedicure EUR 30,00
– Manicure & Pedicure EUR 60,00
– Hair styling EUR 30,00
– Massage 60 min EUR 75,00
Please, let us know your preferred time in advance…
Liste des chaînes de TV / TV Channels list
Chaînes satellite internationaux / Satellite International Channels
#1 (FR)            TV5
#2 (FR)  France24
#3 (FR)           Arte
#4 (EN)           BBC
Chaînes grecques Digital / Digital Greek Channels
#5 (GR)   Mega Channel
#6 (GR)              Antenna
#7 (GR)                       ET1
#8 (GR)      Star Channel
#9 (GR)                     Skai
#10 (GR)                  Alpha
Par courtoisie pour les visiteurs à venir, SVP ne changer pas l'ordre des chaînes.
As a courtesy to the upcoming guests, please do not change the channel sequence.
Cinéma en plein air!
Tous les soirs, après l' APERO et le coucher du soleil
Open-air movie theater!
Every evening, after the APERO and the sunset
---
1.  Murder on the Orient Express (1974) 131m,
Agatha Christie, Mystery
Albert Finney, Lauren Bacall, Martin Balsam, Ingrid Bergman, Jacqueline Bisset
2.  Amelie (2001) 122m,
Jean-Piere Jeunet, Comedy/Romance
Audrey Tatou, Mathieu Kassovitz, Rufus
3.  Forrest Gump (1994) 142m,
Robert Zemeckis, Drama/Romance
Tom Hanks, Robin Wright, Gary Sinice
4.  Evil under the sun (1982) 117m,
Agatha Christie, Mystery
Peter Ustinov, Jane Birkin, Colin Blakely, Nicholas Clay, Maggie Smith
5.  Le Grand Bleu/The big blue (1988) 168m,
Luc Besson, Drama
Rossana Arquette, Jean-Marc Barr, Jean Reno, Paul Shenar
6.  La Grande Vadrouille (1966) 132m,
Gerand Oury, Comedy/WWII
Louis de Funes, Bourvil, Claudio Brook
7.  Roman Holiday (1953) 119m,
William Wyler, Romance/Comedy
Gregory Peck, Audrey Hepburn
8.  Death on the Nile (1978) 140m,
Agatha Christie, Mystery
Peter Ustinov, Jane Birkin, Bette Davis, Mia farrow, Maggie Smith
9.  Raiders of the lost ark (1981) 115m,
Steven Spielberg, Action/Adventure
Harrison Ford, Karen Allen, Paul Freeman
10.  Mama Mia! (2008) 109m,
Fyllida Lloyd, Musical/Romantic Comedy
Meryl Streep, Pierce Brosnan, Colin Firth, Julie Walters
11.  Before Midnight (2013) 109m,
Richard Linklater, Drama/Romance
Ethan Hawke, Julie Delpy, Seamus Davey-Fitzpatrick
12. La La Land (2016) 128m,
Damien Chazelle, Comedy/Drama/Music
Ryan Gosling, Emma Stone, Rosemarie DeWitt
13.   Some Like It Hot (1959) 121m,
Billy Wilder, Comedy/Music/Romance
Marilyn Monroe, Tony Curtis, Jack Lemmon
14.  Zorba the Greek (1964) 142m,
Michael Kakogiannis, Comedy/Drama
Anthony Quinn, Alan Bates, Irene Pappas, Lila Kedrova
15.   Notting Hill (1999) 124m,
Roger Michael, Comedy/Drama/Romance
Hugh Grant, Julia Roberts
16.  La Grande Vadrouille (1966) 132m,
Gerand Oury, Comedy/WWII
Louis de Funes, Bourvil, Claudio Brook
17.  Shutter Island (2010) 138m,
Martin Scorsese, Mystery/Thriller
Leonardo DiCaprio, Emily Mortimer, Mark Ruffalo
18.  For Your Eyes Only (1981) 127m,
John Glen, Action/Adventure
Roger Moore, Carole Bouquet, Topol
19.  Cast away (2000) 143m,
Robert Zemeckis, Advanture/Drama/Romance
Tom Hanks, Helen Hunt, Paul Sanchez
20.  Mama Mia! (2008) 109m,
Fyllida Lloyd, Musical/Romantic Comedy
Meryl Streep, Pierce Brosnan, Colin Firth, Julie Walters
21.  Malena (2000) 108m,
Giuseppe Tornatore, Comedy/Drama/Romance
Monica Bellucci, Giuseppe Sulfaro, Luciano Federico
22.   Pretty Woman (1990) 119m,
Garry Marchall, Comedy/Romance
Richard Gere, Julia Roberts, Jason Alexander
23.  You've Got Mail (1998) 119m,
Nora Ephron, Comedy/Romance
Tom Hanks, Meg Ryan
24.  Braveheart (1995) 178m,
Mel Gibson, Drama/History
Mel Gibson, Sophie Marceau
25.  Indiana Jones and the Temple of Doom (1984) 118m,
Steven Spielberg, Adventure/Comedy/Romance
Harrison Ford, Kate Capshaw, Ke Huy Quan
26.  Titanic (1997) 195m,
James Cameron, Romance/Disaster
Leonardo DiCaprio, Kare Winslet, Billy Zane, Kathy Bates
27.  The Bourne Identity (2002) 119m,
Doug Liman, Action/Mystery
Franka Potente, Matt Damon, Chris Cooper
28.  The Green Mile (1999) 185m,
Frank Darabont, Drama/Fantasy
Tom Hanks, Michael Clarke Duncan, David Morse
29.  Vertigo (1958) 128m,
Alfred Hitchcock, Mystery/Romance/Thriller
James Stewart, Kim Novak, Barbara Bel Geddes
30.  Mama Mia! (2008) 109m,
Fyllida Lloyd, Musical/Romantic Comedy
Meryl Streep, Pierce Brosnan, Colin Firth, Julie Walters
31.  Zorba the Greek (1964) 142m,
Michael Kakogiannis, Comedy/Drama
Anthony Quinn, Alan Bates, Irene Pappas, Lila Kedrova
---
Service de blanchisserie
Un service lavage et repassage sont fournis.
S'il vous plaît donnez nous 24 heures pour la livraison. 
EUR 3 par pièce, pour le lavage et le repassage.
EUR 2 par pièce, seulement le repassage
S'il vous plaît assurez-vous que les vêtements livrés soient pourvus d'une étiquette de lavage.
Nous ne pouvons pas traiter des vêtements spéciaux (cuir, soie, etc). Nous sommes désolés mais nous ne fournissons pas de nettoyage à sec.
IMPORTANT!
Nous ferons de notre mieux pour livrer vos vêtements en excellent état. Toutefois, en cas de dommage, la responsabilité de l'hôtel sera limitée à 3 EUR par pièce endommagée.
Laundry Service
A washing and ironing service are provided.
Please allow 24 hours for delivery.
EUR 3 per piece, for both washing & ironing
EUR 2 per piece, only for ironing 
Please ensure that the items delivered for laundry are clearly marked with washing directions.
We cannot treat special clothes (leather, silk, etc). We are sorry but we do not provide dry cleaning.
IMPORTANT!
We will do our best to deliver your clothes in excellent condition.
However,  in case of damage, the hotel liability will be limited to EUR 3 per piece damaged.
Phonebook/Annuaire
Reception:                                        0
Concierge:                                     101
Room Service (08:00-23:30):     200
Bell Boy Service:                           201
————
Junior Suite Heated Infinity Pool #2 :       102
Junior Suite Heated Infinity Pool #3 :       103
Junior Suite Heated Infinity Pool #4 :       104
Honeymoon Suite Jacuzzi #5 :                   105
Junior Suite  #7 :                                           107
Junior Suite #8 :                                            108
Junior Suite #9 :                                            109
Junior Suite #10 :                                          110
Junior Suite #11 :                                          111
Junior Suite #12 :                                          112
Superior Suite Jacuzzi #14 :                        114
Diamond Suite Heated Plunge Pool #15 : 115
Diamond Suite Heated Plunge Pool #16 : 116
———
Les options de numérotation sont limités aux numéros susmentionnés
The dialing options are limited to the numbers above
Mini Bar
BOISSONS GAZEUSES / SOFT DRINKS
Coca cola (250ml) € 3,00
Coca cola light (250ml) € 3,00 
BIÈRES / BEERS
Mythos (Greek lager) 330ml € 5,00
ΕAU MINÉRALE / MINERAL WATER
Plate / Still
Evian (500ml) € 3,00
Gazeuse / Sparkling
Badoit  (500ml) € 5,00
San Pellegrino (750ml) € 7,00
CHAMPAGNE  
Moët & Chandon Brut Imperial 200ml € 40,00
La consommation de mini bar est vérifiée & reconstituée deux fois par jour. Les produits utilisés sont automatiquement facturés.
Mini bar consumption is checked and replenished twice daily. Products removed are automatically charged to your bill.
Service en chambre
Service en chambre est disponible de 08h00 à 23h30
Composer 200 SVP
Room Service
Room Service is available from 08:00 to 23:30
Please dial 200